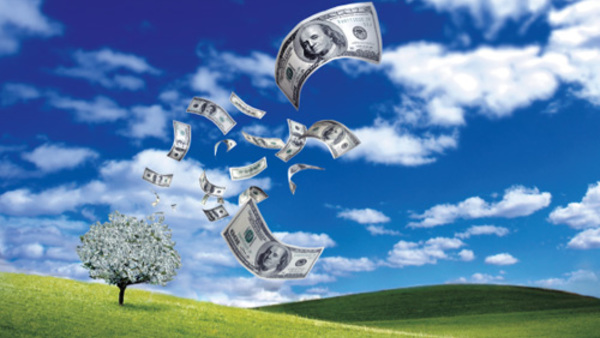 When Member First Means Numeral First: Part Two
In Part 2 of this two-part Q&A session, based on an interview conducted in December 2021, Harry Zhu discusses Alliant Credit Union's earnings growth strategy, leadership philosophy, and how The role of the credit union's CFO has changed in recent years. Zhu, who was chief financial officer of the Chicago-based Alliant ($14.6 billion, 620,000 members) for seven years, is now the credit union's director of retail loans.
Read the first part here. Responses have been lightly edited for length and clarity.
CU time: Can you list some of Alliant's greatest recent achievements in increasing revenues and profits (in addition to commercial real estate and RV loan, Who CU time covered recently)?
Zhu: As part of our model, we intentionally have low non-interest and fee income because we don't want to charge fees to our members, so the lion's share of our income really comes from interest income. This means having a strong origination engine and high loan balances relative to deposits is important. [In 2022], we expect to originate approximately $9 billion in loans, and that number is growing year over year.
We are also opening alternative revenue channels by partnering with fintechs. We've always been quite active on the fintech front. One perspective I hear is that fintechs could be competitors for existing banks and credit unions, but I think more importantly they can be partners. An example is Happy Money – we partnered with them several years ago and created consolidation loans through Happy Money. So basically we provide a balance sheet and a funding mechanism for them to lend. But we didn't stop there, we continued to partner with fintechs, and there are quite a few in the works at this point. We have $800 million in builds planned for [2022] just to partner with fintechs.
CU time: In terms of ongoing fintech partnerships, what areas of fintech will they focus on and what types of capabilities will the partnerships offer members?
Zhu: Car loans and HELOCs – these are the most traditional – but the most important is the solar loan. It's relatively new in the lending space for banks and credit unions, but if you look at the new originators in this space, they're mostly fintechs. So we have a number of fintech partnerships that are currently being explored, and solar lending is one of those frontiers. There are also established fintech players that we plan to buy loans from.
CU time: How would you describe your leadership style?
Zhu: Instead of going through a strategic or analytical leadership style, let me give you an example of how I think about process building. It's actually something I took from a book by Jim Collins, and that's the role of a clock builder. Especially when an organization is in growth mode, it probably has very smart, capable individuals who have been with the organization for a long time, and they can tell the time just by looking at the moon and the sun. That's fine, but at some point an organization has to grow to a point where it will need processes, and not everyone will have the same institutional knowledge as those people. So by then you'll want to build clocks so anyone can tell the time and you won't have to rely on a hero or two or two to fix problems. This has been one of my leadership beliefs, and it has come in handy on some occasions.
CU time: What advice would you give young credit union professionals aspiring to become CFOs?
Zhu: I've always believed in a T-shaped career development model. At the top of the T, you have broad coverage of a variety of different functional areas – strategy, marketing, operations, customer or member service – anything that precedes. And then you have one or two deep peaks. I would argue that this T-shaped development model applies not just to the CFO, but to every other leadership role you aspire to – CEO, CMO, CLO. For a CFO, that peak or two might have to be in areas like finance and accounting, but the general T-shaped career model is broadly applicable to all leadership roles.
CU time: How has the role of the CFO changed over the years?
Zhu: I would say that the scope of the CFO job has changed significantly over the years. Especially if you zoom in and zoom out, say, until ten or two years ago CFO roles were more focused on the technical aspects of accounting and finance – the planning process, the budgeting process – these are still within the scope of the current CFOs, but there is much more to do now.
One is the role of being a strategist. It's not that the CFO has to be a strategist, but they have to know enough about strategy to be able to facilitate strategy development. Second, the CFO must have a strong growth mindset. And it's not just an expense or cost control mindset, especially given the amount of technology and disruption these days. The CFO must be able to facilitate the exploration or experimentation of new things, and be able to provide a framework so that these small experiments can not only happen, but also thrive when they succeed. How you think about success, failure, experimentation, agility – these are all newer concepts and part of an evolving role over time.
The third is partnering with technology. And I'm not just talking about the IT functional group, because technology is everywhere. We look at technology in lending, member engagement, branches, call center, online and mobile banking – it's everywhere. The CFO must therefore know enough technology to be able to partner well with others, innovate and disrupt the exploitation of technology. Technology can be a driver and enabler of different types of disruption, and that is very important, especially considering the latest creations from big banks and fintechs.