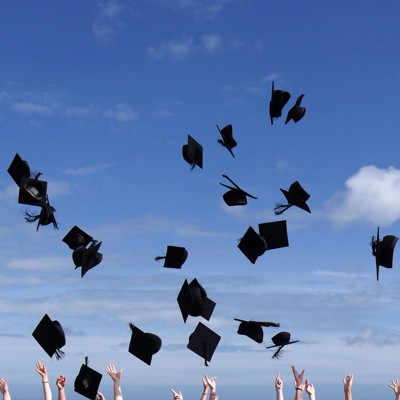 More than 500,000 public servants set to receive debt relief as part of federal overhaul of student loan forgiveness
The US Department of Education Wednesday announced radical changes To a student loan cancellation program, an overhaul officials say could mean financial relief for more than half a million borrowers working for government entities or nonprofits.
The Public service loan forgiveness program, established in 2007, has pledged to cancel student loans for eligible public sector workers who have made their federal student loan payments on time for 10 consecutive years.
But the program was plagued by problems from its inception, drawing criticism from advocates who said the system was difficult to navigate and often left qualified borrowers ineligible for debt cancellation after a decade of regular payments. Over 98% of people who requested loan forgiveness under the program were turned down, according to federal data, including thousands of teachers. Many of them were turned down for small mistakes, such as checking the wrong box on an application or not dating a signature.
"Borrowers who dedicate a decade of their lives to public service should be able to count on the promise of forgiveness of public service loans," said US Secretary of Education Miguel Cardona. said in a press release Wednesday. "The system has not delivered on that promise to date, but that is about to change for many borrowers who have served their communities and their country."
Among the changes is a new waiver that allows all payments made by student loan holders to count toward forgiveness, "regardless of loan program or payment plan." This provision is a significant change from the original program criteria, which offered debt relief only to borrowers whose loans were made directly by the federal government.
All federal student loans have been held by the US Department of Education since 2010. But before that, borrowers usually had government guaranteed loans from private banks. These loans did not qualify for forgiveness under the federal program, but borrowers often did not know until they tried to get rid of their debt after a decade of regular payments.
"People I know in government and the public sectors really started to get nervous when this started to happen," said Ashley Qualls, management analyst with the Mecklenburg County Public Health Department in North Carolina. . "They would make their payments and then get it 10 years later and all of a sudden you don't have the forgiveness you thought you had."
The waiver will retroactively count those payments, a change that will likely affect more than 550,000 borrowers, including 22,000 who will become "immediately eligible for $ 1.74 billion in cash back without the need for further action on their part. "said the Federal Ministry of Education.
Another 27,000 people could be eligible for relief of up to $ 2.82 billion by verifying additional employment. The average borrower is likely to receive about two more years of "progress toward forgiveness" under the waiver program alone, the department said. More will have to apply for benefits, applications to be filed by the end of October.
Other changes include allowing active duty members to count loan deferrals and abstentions to the rebate program and the automatic granting of credits to eligible service members and federal employees. The ministry will also review applications that have been refused previously, with an appeal process for borrowers who have been rejected from the program.
The changes come after years of advocacy by employee unions and member organizations, including more than 200 groups who last month called on Cardona to provide comprehensive, retroactive debt relief to civil servants. Their letter, dated September 22, came after the Biden administration launched an investigation to investigate the loan cancellation program, an investigation that gathered personal stories from more than 48,000 borrowers.
A submission was from a person with over 20 years teaching experience in three public school systems, who pooled loans only to find out later that the payments would not count towards debt cancellation.
"The lender … did not disclose this information before my loan consolidation", one can read. "This whole ordeal has been an absolute nightmare. "
Another submission detailed the decades of public service careers of a couple who chose not to take higher-paying jobs at private companies, in part because they believed their loans would be canceled. Their lender assured them they were on the right track to paying off their debt, only to be told after 10 years that they "weren't eligible for forgiveness because they weren't direct loans." .
"As it stands, this program offers no incentive to stay in low-paying public service jobs," he said. "As our children approach college age, we wonder if we should be encouraging them to avoid public service altogether? Either way, we plan to pay off our student loans while they're in college. This should not happen to families who simply believed in a flawed program.
Welcome News for Borrowers
Seth Frotman, director of the nonprofit Student Borrower Protection Center, which previously launched investigations in the program, said the changes were good news for thousands of public sector workers who believed they were already on track to get their loans canceled.
"It's a good day for teachers, nurses, the military and millions of workers on the frontlines of the pandemic," he said. in a report. "For too long, those who give the most to our communities and our country have been tested and forced to take on debts that should have been canceled. The Biden administration is taking a critical step to ease this burden on our public service workers. "
Qualls, who expects to receive a discount on the loans she got to earn her master's degree in public administration, said her payment plans are unlikely to change following the program overhaul. But the restructuring could benefit the public sector as a whole, she said, by allowing relatively low-paid employees to recoup the cost of their education.
"I think we are running out of a lot of good candidates because of this cost," she said. "You worry about how you're going to pay for it, and you just hope you can. "