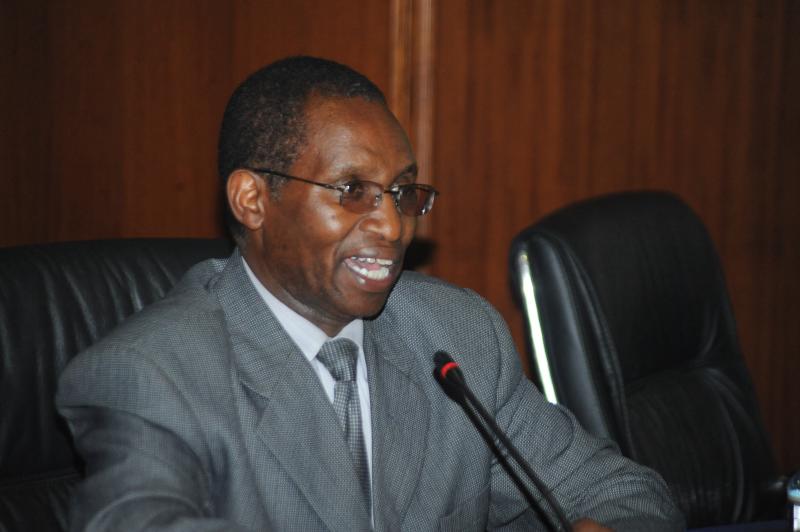 Lawyer's widow hits back at businessman, demands 100m shillings 'debt'
The widow of a Nakuru lawyer has filed a counterclaim against businessman Narwar Singh, who sued her over a 28 million shillings debt allegedly incurred by the deceased.
The woman wants Mr Singh to pay 100 million shillings to Dominic Kimatta's law firm before he claims the money he is allegedly owed.
In submissions filed before Judge Teresia Matheka, her lawyer Joshua Musembi disputed that her name is Hildah Kimatta, as stated in Singh's lawsuit documents.
The lawyer, who is one of the directors of Kimatta's law firm, accuses Singh of lying in court about the debt.
Musembi claims he accessed the company's bank accounts to verify the amount held and searched Singh's records to ensure he owed legal fees to the company.
"We contacted Bank of Baroba and Eco Bank. Statements from Bank of Baroda do not reflect the funds Singh said he received there. We have not yet obtained statements from Eco Bank," he said.
"We have discovered that substantial fees have not been paid to the company and are still outstanding. Singh and his partners owe the firm more than 100 million shillings in legal fees.
Musembi accuses Singh of refusing to cooperate in discussions about how said fees would be recovered.
"It's a premature and pressured action with a move to harass the family of the deceased," Musembi said.
He wants Kimatta's widow and family only involved in the case after the bills are taxed and Singh's liability to the law firm is established.
He adds that if the law firm owes Singh money, the debt can be offset against whatever he owes the firm.
In the case filed last year, Singh claims to have paid 28,934,000 shillings into the account of Kimatta and Co Advocates in Nakuru on October 23, 2019, following a lawsuit against the National Bank.
In the lawsuit represented by the late Kimatta (pictured), Singh had asked National Bank to hand over a plot of land he had used as loan collateral.
On May 16, 2019, the court ordered Singh to pay the bank 28,933,698 shillings.
"I deposited the money in Kimatta's account for him to make the payment at the bank," he says.
Kimatta passed away on October 25, 2020.