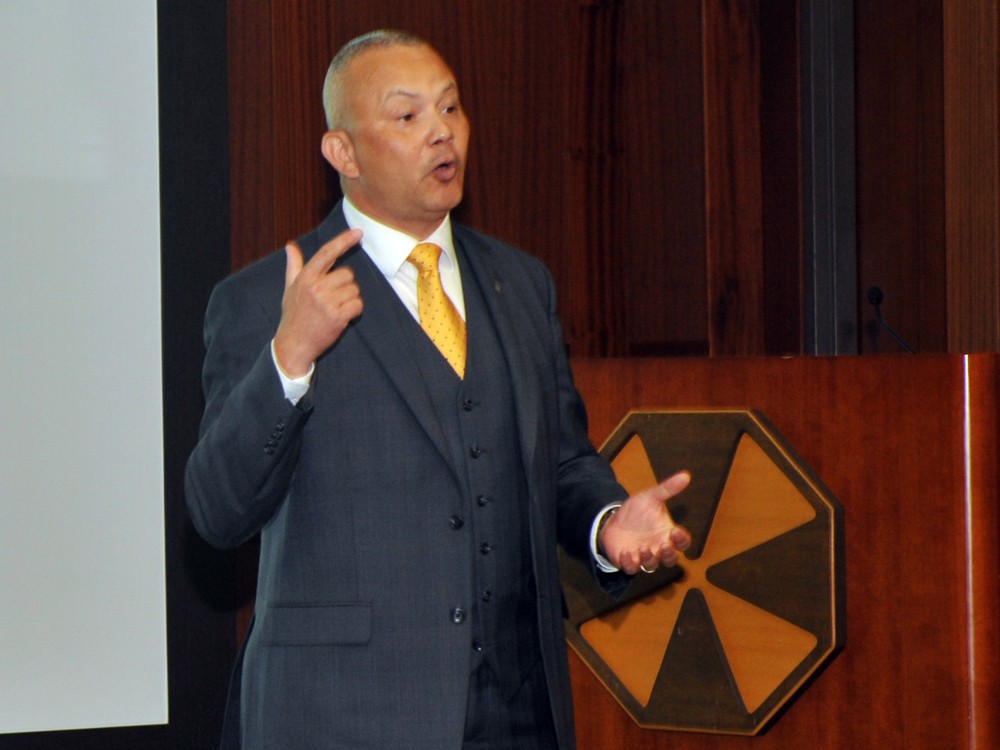 Finance Team Helps Cancel Housing Benefit Debt in Korea | Item
YONGSAN GARRISON, South Korea (Sept. 10, 2013) — A team from the Defense Finance and Accounting Service meets with Ministry of Defense civilians who were wrongly paid housing allowance in South Korea .
Aaron Gillison, director of the Indianapolis Defense Finance and Accounting Service, met with civilians at Eighth Army Headquarters to explain the housing allowance, known as the LQA, exemption process from debt, September 9.
During their week-long visit, the Defense Finance and Accounting Service, or DFAS, team will travel across the Korean Peninsula to assist civilians with the LQA debt cancellation process. .
The team will meet with civilians at Camp Humphreys in Pyeongtaek on September 11 and at Camp Henry in Daegu on September 13. The team will then travel to Japan.
According to Gillison, the Army Department supports the LQA debt waivers and Secretary of the Army John McHugh submitted a letter of approval for the waivers.
Gillison said the Office of Defense Hearings and Appeals had approved 49 LQA debt waivers as of September 6. DFAS had been working to streamline the debt waiver process, he added.
Gillison encouraged civilians to meet with the DFAS team and promised his team was ready to provide "one-on-one personal care" to each affected civilian.
For more information, visit http://www.dfas.mil/lqaissue/
Related links:
Eighth Army
Army.mil: Asia and Pacific News