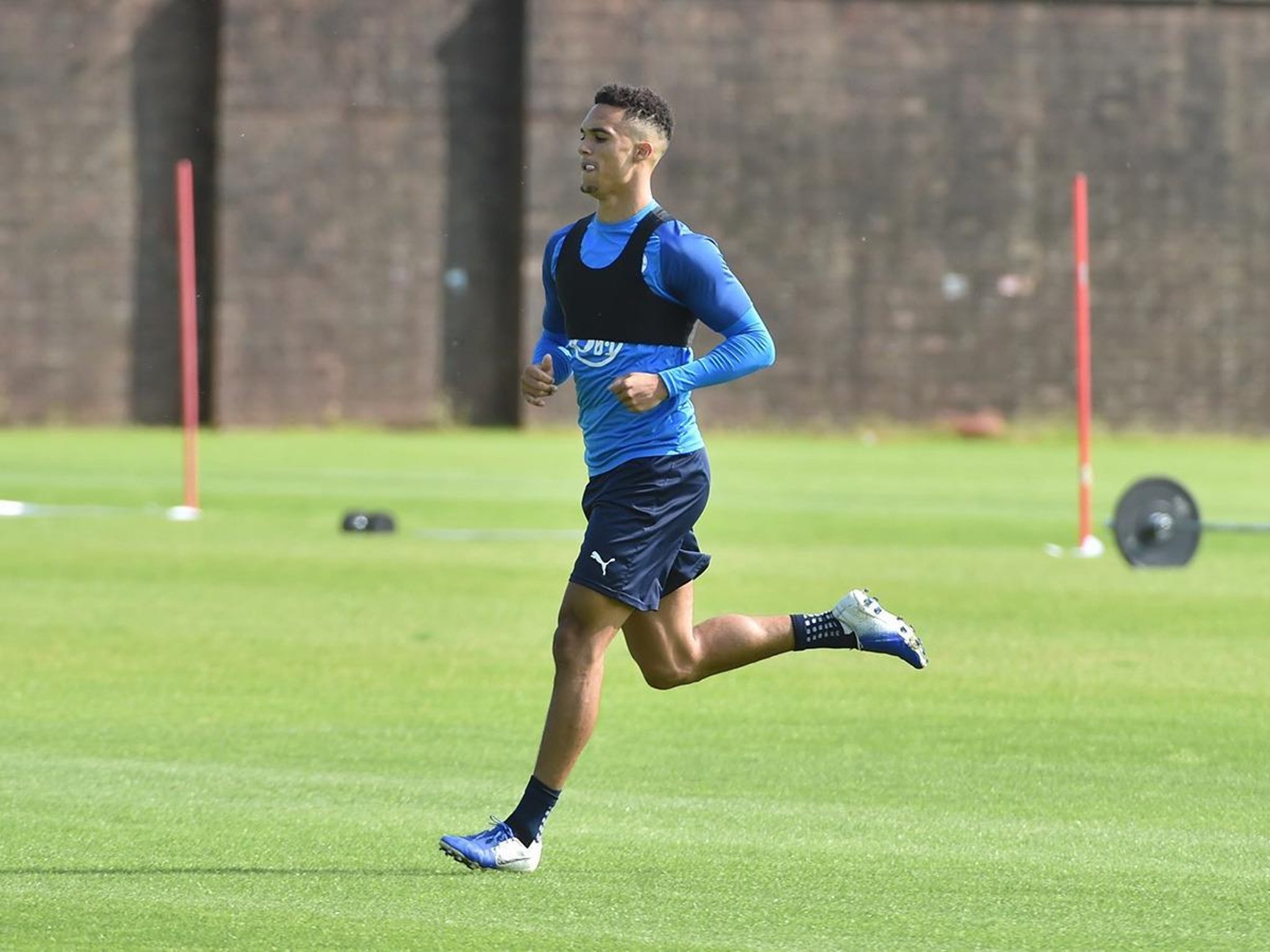 Are Wigan Athletic really in £45m debt?
Antonee Robinson has been linked with a 2-yard move away… but Latics still owe his former club Everton £500,000
The administrators provided Wigan Athletic creditors with an update on Friday.
It didn't take long for details of the confidential report to leak onto social media – and the club's final figure for the club's total debt of £45,712,567 – alarmed many fans.
Their concern? That the club would never find a bidder who would pay this amount.
Well, the good news is that they won't need it.
The total sum is technically accurate, with the main creditors being former owners Next Leader Fund (£25.3m), Wigan Athletic Holdings (£10.7m) and HMRC (£2.8m) , as well as around £6million in debt from football creditors.
For starters, the £10.7m is – it seems – not really relevant.
Wigan Athletic is made up of five companies, and the £10.7million is an inter-company loan – in fact, one of the five companies owes it to one of the others. So even if he was paid, he would effectively be paying himself.
Expect to see this amount discarded in any sales process.
"Directors are appointed for all five companies and will elect to write off debt (£10.7m) in respect of (this item)," co-director Paul Stanley tweeted.
So £45m suddenly becomes £35m.
Think of it in two parts – football creditor debt and non-football creditor debt.
Let's first discuss the debt of football creditors. That £6million needs to be paid – and it needs to be paid in full.
It includes any sums due to players (salaries, arrears), agents… and unpaid transfer fees. Although clubs had previously arranged to pay the fee in instalments, they all have to be settled when a club leaves administration.
So while Kieffer Moore was sold for over £2m to Cardiff last week, £1.5m was owed to his former club Barnsley.
Of the £6m Wigan Athletic owe, more than a third relates to unpaid transfer fees. They are believed to be for Antonee Robinson (£500,000, Everton), Jamal Lowe (£750,000, Portsmouth), Joe Williams (£350,000, Everton) and Josh Windass (£500,000, Rangers).
If these players can be sold for more than the amount owed to their former clubs, it would significantly reduce the debt of the club's football creditors – eliminating unpaid transfer fees and reducing the wage bill.
Now on to the debts of other creditors.
If they are not paid at least £25 pence, the Latics incur a 15 point penalty.
HMRC was supposed to become preferred creditors on April 1 – but that change has been delayed until December 1, which is good news for Latics.
This means HMRC is still classed as a non-football creditor and therefore, of the £2.8million owed, only a quarter (£700,000) needs to be paid to avoid the 15-point penalty.
The remainder of the amount is written off; he does not need to be paid by the club down the track.
And that applies to the rest of their creditors, including, gulp, the £25m loan owed to the former owners.
Co-director Gerald Krasner previously spoke of a "strategy" to take him off the balance sheet. And football finance expert Kieran Maguire, author of The Price of Football, told Wigantoday he expects them to 'consider all legal options' to avoid paying him.
"And that would increase the chances of hitting the 25 per cent threshold (to pay non-football creditors)," he said.
So let's go back to the original question: how much will have to be paid by any potential new owner?
It's hard to say with so many variables.
Will the loan be disputed? Will other players be sold – and for how much? We can only guess.
But if we expect a few players to leave – hopefully for a fee which covers amounts owed to former clubs – it is not unrealistic that football's debt to creditors can be halved to around £3million. . which must be paid in full.
Plus throw another bill that will have to be paid – the administrators themselves. With legal fees, it will be a seven-figure sum.
Assuming the Latics want to avoid the 15-point penalty, the amount they would have to pay non-football creditors would be just over £7m (a quarter of the total £28m owed).
If the loan can somehow be challenged and taken out of debt, the non-footballing creditors' debt would be reduced to around £4m – of which 25% (£1m) would need to be paid .
In the worst case, a debt of £15 million would have to be paid.
Both waves, of course, but both much less than the £45million some were having nightmares about.
Their debt could be further reduced, depending on how many players leave and for how much. And, of course, the club could bite the bullet, pay non-football creditors less than 25% and face the 15 point deduction.
Even if offers are received before the directors' self-imposed August 31 deadline, there is still a threat of relegation – in which the business would be shut down and the assets (two training grounds, DW Stadium, Sharpey's site Chippy) sold.
Maguire explained: "They can only go the liquidation route if the expected liquidation price exceeds the bid, they have obligations to the person who appointed them to sell at the best price. There will be a tipping point ."