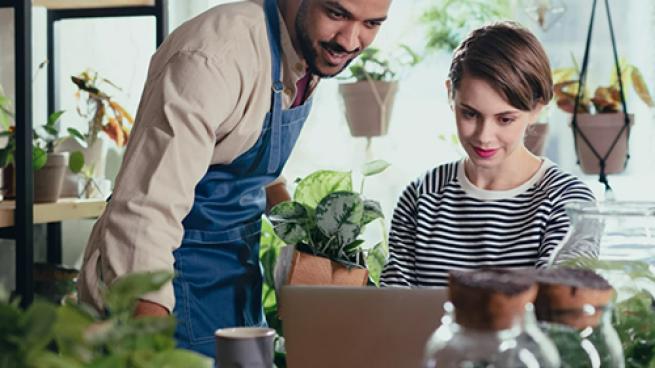 Amazon offers loans up to $ 100,000 for small sellers
Small and medium-sized businesses selling products through Amazon storefronts have new and expanded financing options.
The e-commerce titan partners with Lendistry, a community development financial institution (CDFI) run by minorities, expand the business financing options it offers to sellers through its Amazon Lending program. As part of a joint pilot program called Amazon Community Loan, companies are going providing loans of up to $ 100,000 to help finance business needs such as inventory expansion, brand building and customer acquisition.
Amazon Community Lending is a new option for financing businesses through Amazon Lending. It will provide US-based Amazon sellers, almost all of whom are small and medium-sized businesses (SMEs), access to short-term loans of up to $ 100,000 at what Amazon says are competitive rates. and affordable to sustain and grow. their businesses.
Together, Amazon and Lendistry have developed a loan solution specifically designed for Amazon sellers. Lendistry will provide term loans targeting a range of $ 10,000 to $ 100,000, with terms of up to two years and annual percentage rates typically between 8% and 9.9%.
Amazon sellers can use the working capital to grow their business in the Amazon store and to cover other strategic business needs, including personnel and operating costs, inventory, development and manufacturing of products and marketing efforts.
Amazon Lending began offering loans to businesses selling in its store in 2011. Since the start of the year, Amazon and third-party lending partners have lent more than $ 800 million to SMEs in the United States.
According to Amazon, third-party sellers account for more than half of all units sold in its store. All US-based Amazon sellers can apply for financing options from Lendistry.
The majority of funds that Lendistry has historically disbursed have gone to traditionally low to moderate incomes and other historically disadvantaged business owners and communities, including African American and Hispanic populations, and individuals in rural areas. investment designated by the CDFI.
In 2020, Amazon claims to have invested more than $ 18 billion in its third-party trading partners, including tools, services, programs, infrastructure and people. Between its June 2021 At the Prime Day sales event and throughout 2021, Amazon says it will have invested more than $ 100 million to support small businesses selling on its platform, including promotional activities for encourage customers to shop with them. Small and medium-sized enterprises (SMEs) offered more than a million offers during Prime Day 2021.
"We are excited to launch Amazon's community loan pilot program in the United States to provide better access to critical working capital and to make the ability to sell in the Amazon store more accessible to even more small American businesses." Said Dharmesh Mehta, Amazon vice president for consumer confidence and partner support, in a corporate blog post. "Lendistry shares our commitment to advocating for underrepresented populations of business owners, knowing that they often do not have access to traditional methods of accessing capital and similar economic opportunities. "
"Amazon came to us with this amazing idea," said Everett K. Sands, Founder and CEO of Lendistry. "Their mission is to support and empower minority-owned businesses, just like us, so that was a great solution. The Amazon seller community is the perfect place to provide these kind of fundraising programs that can really make a difference for many businesses. ""