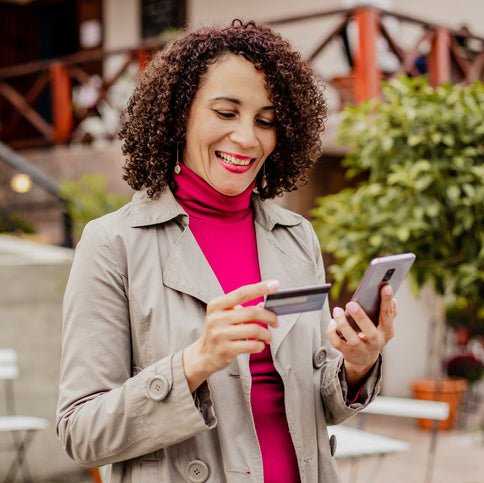 3 times it doesn't pay to chase a credit card signup bonus
Many credit cards come with generous sign-up bonuses for new customers. These signup bonuses can earn you free trips or hundreds of dollars in cash back.
While there are many situations where it might be a good idea to subscribe to a card to earn a valuable new cardholder bonus that you are excited about, there are also times when it could backfire on you. In particular, here are three situations in which looking for a credit card signup bonus is not a good idea.
1. If you are going to apply for a big loan soon
Opening a new credit card to get a signup bonus means getting your credit report investigated. This can lower your credit score, especially if you already have several recent inquiries. You will also reduce the average age of your credit accounts when you add a new one to your credit report. It also hurts your score.
If you are applying for a large loan, like a mortgage or a car loan, you don't want to take this blow to your credit before you do so. The sign-up bonus would not be worth the possibility of you being refused a loan or having a narrower choice of lenders because of your lower score.
It's also not worth the risk that your rate will be even a little higher because of recent debt, as small differences in interest rates can add tens of thousands of dollars to your borrowing costs when you take out. a large loan that you repay over a long period.
2. If you've opened too many credit cards recently
Some credit card companies will deny you the ability to open a card if you've opened too many new ones recently. If you've opened a lot of cards, you might not want to try another one soon after. This is because you might be turned down and get your credit report investigated, but wouldn't end up with the signup bonus. You might also narrow down your options in the future if an even better sign-up bonus arises, but you won't qualify because you've recently opened new cards.
If you've opened multiple cards over the past few years, wait for a really unbeatable bonus to arrive, rather than chasing a signup bonus that looks decent.
3. If you are probably not meeting the spending requirements
New cardholder bonuses can't just be earned by opening a card – you have to meet spending requirements as well. For example, you may need to spend $ 1,000 in the first three months after opening the account in order to be eligible for bonus rewards, miles, or cash back.
If you can't meet these spending requirements, you won't end up with the extra rewards for opening the card. So while the signup bonus might look good on the surface, it's not worth trying to get it if you're not sure you can qualify to earn it – or if it would require you to spend. more than you can comfortably. refund.
Ultimately, you should have an overview of your current and future borrowing needs and be guided as to whether pursuing a particular signup bonus makes sense right now or if it is. better to wait.