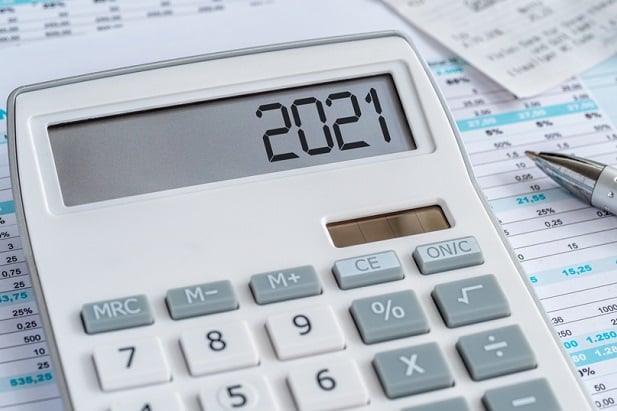 2021 and the retirement industry: what happened?
This year was not a year of return to normal after all. True, many of us continued to work in 2021, had fun with family and friends – in person – traveled, returned to the office. Then the roller coaster of pandemic variants began, and with them that familiar feeling of uncertainty. All the while, the employer sponsored retirement industry has continued.
Here is my month-by-month recap of the trends and topics in the retirement industry that I have observed since my first place in the benefits and retirement arena.
January: litigation explodes
Pension litigation has exploded as plan members with more free time in 2020 took a close look at their 401 (k) and called their lawyers. Previously, most large employers were sued, but now smaller ones face this risk as well.
February: DE&I in the spotlight
The company's disclosures have revealed to investors and the general public the glaring shortage of people of color in leadership positions, on boards of directors and in certain industries, including financial services. The "S" and "G" in environmental, social and governance investments have started to gain importance.
March: student debt hits new heights
For many employees, student debt remains a concern, which hurts retirement savings. Over 44 million Americans across generations have student debt, and the total is huge: over $ 1.5 trillion. Many employers are considering offering help with student loans, but the potential for federal cancellation initiatives will affect what they decide to do.
April: cybersecurity becomes a fiduciary duty
The Labor Department, after a certain "shameful report" from the General Accountability Office, has finally provided cybersecurity guidelines for pension plans. Advisors, who are usually not great cybersecurity experts, sought out opportunities to create value in an industry facing cost pressure.
May: increase in public pension plans
More and more states have started to offer or prepare to offer pension plans to employees of small businesses who do not have access to a pension plan. Pension providers have created new plans to compete with each other, and plan sponsors have found the word "PEP" entering their vocabulary.
June: annuities demystified
Additionally, thanks to the SECURE Act of 2019, which paved the way for guaranteed income streams in 401 (k), annuities have become less of a mystery and more of a possibility.
July: Recordkeeper mergers and acquisitions continue
In the latest iteration of record-building, one of the biggest records, Empower Retirement, announced that it was buying out the retirement business from Prudential. Meanwhile, Congress has watched with satisfaction a wave of retirement bills proposed over the past two months.
August: COLA Social Security Speculation
Interest in Social Security and the activities of large corporations in the insurance and benefits industry was keen among our readers, as advisers and others attempted to predict the magnitude of the cost adjustment. the life of social security (COLA) in 2022. (Spoiler alert: it was BIG.)
September: Benefits and Retirement Industry Convergence
We have seen a growing number of mergers and acquisitions between insurance and provident companies and pension consulting companies. It's a trend to watch out for.
October: the "silver tsunami" continues
The Federal Reserve has said an "early retirement boom" has occurred as older workers, flush with increased home values ​​and investments, leave the workforce. In the wake of this trend, the idea of ​​guaranteed income in pension plans is gaining ground.
November: Lower fees
Consulting firms continue to be swallowed up by large corporations and insurance companies. Registrars continue to consolidate – five companies now have a significant share of the 401 (k) plan market. Some have started to question whether the new offers from plan members are the advisors' solution to the lower fees.
December: An extended "break", a commented rule, a chat with hashtags
The DOL ESG rule continued to make the news as the comment read phase began. And everyone struggling with student loan debt has likely breathed a collective sigh of relief when President Biden extended the "pause" on federal student loan repayments.
So what lies ahead for 2022? We will soon have an expert reflection on this subject. But, as they say in this tiny print of investment information, "Please remember that past performance may not be indicative of future results. "